Programs & Services in Hants County
Parents and children (newborn to 5 years) come together on Tuesdays and Thursdays at 6235 Hwy 354, Kennetcook. Parents and children meet, socialize, play and learn. We also have outings such as going to the Pumpkin Patch or Burntcoat Head Park. Remember, Play Time happens Tuesdays and Thursdays from 9:30 -11:30am. If we go on an outing, we sometimes run a little later.
For more information call Kim (902-471-4277), Marnie (902-499-1518) or Tara (902-324-3730).
Baby Daze is a program specifically for families with young babies and is an opportunity for parents and babies to meet each other and connect. Parents have a chance to discuss parenting issues with other parents and/or staff.  Topics could range from infant sleeping, to teething or maybe you just need to talk to other adults.  Join us on Wednesday mornings from 9:30-11:30am. 
To find out more, call Tara (902-324-3730).
At times all parents feel lost or without a clue about what our child might need from us. Imagine what it might feel like if you were able to make sense of what your child was really asking from you. The Circle of Security® Parenting™ program is based on decades of research about how secure parent-child relationships can be supported and strengthened.
Learning Objectives include:
Understand your child's emotional world by learning to read the emotional needs
Support your child's ability to successfully manage emotions
Enhance the development of your child's self esteem
Honor your innate wisdom and desire for your child to be secure
https://www.circleofsecurityinternational.com
For more information, contact Kim at 902-471-4277.
Each month up to 50 boxes of nutritious foods are delivered to families who are expecting or have just added a new family member. The boxes are packed by our staff and volunteers and include fruits, vegetables, eggs. Included with the food items are recipes for those items in the box and prenatal information.
For more information, contact Marnie at 902-499-1518.
Roots of Empathy (ROE) – is an international, evidence-based classroom program that has shown significant effect in reducing levels of aggression among schoolchildren by raising social/emotional competence and increasing empathy. At the heart of the program our certified instructor visits the classroom every week and every 3rd week they are joined by a baby and parent. The ROE instructor coaches and encourages the children to notice the physical and emotional growth and needs of the baby while also encouraging them to reflect on their own physical and emotional needs. Through this exploration the children are more competent in understanding their own emotional literacy and the feelings of others as they experience Empathy. The program starts in September and ends in June of each calendar school year.
For more information contact Kim at 902-362-2808.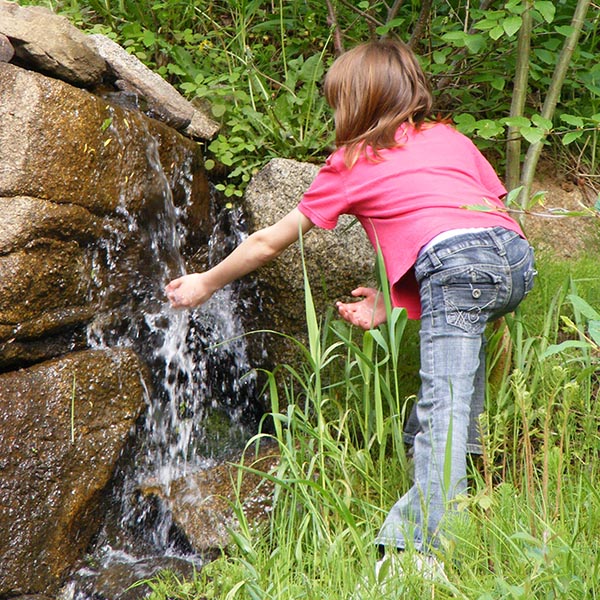 Are offered on an as needed basis, typically four group sessions per year.  The program provides pregnant women and their support people the opportunity to learn about pregnancy, birth and their newborn in a safe and supportive environment.  Limited transportation is available and healthy snacks are provided. 
For more information, contact Marnie at 902-499-1518.
Support Dealing with Complex Systems
Sometimes we find ourselves in a situation that is so unfamiliar and confusing that we have no idea where to go, who to talk to, what resources are required, or how to find them. In some situations, Kids Action Staff can act as a guide or support person as you try to find your way through complicated systems such as Child Welfare, Income Assistance, Family Court, or Legal appointments. We can help connect you with needed resources, or information, or simply listen.
For more information, contact Kim at 902-471-4277.
Cooking Workshops are offered bi-monthly. It is for those who are interested in basic food preparation, food safety, nutrition and budgeting. Focusing on getting the most "bang for your buck", we prepare a meal to share, to take home and to freeze.
For more information contact Marnie at 902-499-1518.
I can't believe I (said, did, thought...) Now what?
Have you ever regretted the words that have come out of your mouth before you are even done speaking?  Have you wondered why you become so sad, or excited, or angry sometimes? Or, is that something you've never thought about?  This 10-week course covers much more than dealing with strong emotions.  The group explores emotions, particularly anger because it is usually the one that gets us in trouble.  Other topics that are explored and discussed include healthy relationships, healthy communication and assertiveness. This course is offered a number of times throughout the year. 
For more information contact Kim at 902-471-4277.
Emotional Discovery is meant to help children who are experiencing strong emotions and are being impacted by them.  The program is designed to help them verbalize their feelings positively so communication and sharing can happen at their young age and continue throughout their lives.  This unique program is designed for children ages 6-11; however, children will be joining the group most appropriate for them (6 – 8 or 9 – 11).  The goal of the program is to provide your child with tools that will help facilitate communication about emotions for both of you.  This program typically takes place during the summer months when children are out of school. 
Magic Mountain: This is an organized bus trip (you can choose to bring your own car if you would like to). The bus leaves Kennetcook at 7am and returns to Kennetcook about 9pm. As many as 175 people have attended this one-day event. The children love to play the whole day at the park with their family and friends. This is a rain or shine event.
Angel Tree Program: starts yearly in October ends in December. We take applications for families that need extra support at this time of year providing Christmas for their children. This entails meeting with financial donators, meeting with families, shopping, and finally delivery of the gifts. This is a confidential, self-referral program.
Christmas in the Village: This celebration takes place in Kennetcook. People gather to light the Christmas Tree, welcome Santa, and enjoy special events. We provide an opportunity for the children of our community to make a Christmas related ornament or craft. We often see 40 or more families during this event. This event happens the second Friday of December.
Summer Events: We do family summer trips, it may be to the beach, the zoo or maybe even the city. The family helps plan the outing so it's meaningful to them. This may be the only opportunity a family may have to do something special all summer long. We also facilitate visits to local parks, fly kites, go to the beach, a lighthouse or local historic sights.