Programs & Services in Kings County
I can't believe I (said, did, thought...) Now what?
Have you ever regretted the words that have come out of your mouth before you are even done speaking?  Have you wondered why you become so sad, or excited, or angry sometimes? Or, is that something you've never thought about?  This 10-week course covers much more than dealing with strong emotions.  The group explores emotions, particularly anger because it is usually the one that gets us in trouble.  Other topics that are explored and discussed include healthy relationships, healthy communication and assertiveness. This course is offered a number of times throughout the year.
For more information, contact Debbie at 902-680-6172 or Suann at 902-698-0269.
At times all parents feel lost or without a clue about what our child might need from us. Imagine what it might feel like if you were able to make sense of what your child was really asking from you. The Circle of Security® Parenting™ program is based on decades of research about how secure parent-child relationships can be supported and strengthened.
Learning Objectives include:
Understand your child's emotional world by learning to read the emotional needs
Support your child's ability to successfully manage emotions
Enhance the development of your child's self esteem
Honor your innate wisdom and desire for your child to be secure
https://www.circleofsecurityinternational.com
For more information, contact Debbie at 902-680-6172 or Suann at 902-698-0269.
Sometimes things happen and we find ourselves involved with a system we don't know anything about. It could be Family Court, Child Protection, a custody situation. In this group, people support one another and receive correct information. This group runs on an as needed basis. It doesn't have to be a large group, simply a few people who would like support and to come together in a safe environment to talk about issues important to them.
For more information, contact Debbie at 902-680-6172 or Suann at 902-698-0269.
Supervised Access and Exchange Program
Every child has the right to have a relationship with both parents. In most cases, it is in the child's best interests to develop and support these relationships. In some very rare cases, it may be determined that it is in the best interests of the child to have no contact with a parent. In other cases, it is determined that a child should have access to a parent, but only under the close supervision of an independent, neutral, third party.
The purpose of the court-based Supervised Access and Exchange Program is to provide a safe, neutral and child-focused setting in which supervised visits or exchanges may take place for specified periods of time and in appropriate cases. Safety is the top priority. Supervised access allows children to visit with their non-custodial parent under the supervision of trained community agency staff. Supervised exchange refers to the supervision of the drop-off/pick-up exchange of the child between the custodial and non-custodial parent, allowing the access to take place without the parents having to meet.
Referrals to the court-based Supervised Access and Exchange Program happen only through a court order. The Department of Justice considers supervised access and exchange to be a short term and transitional service for families. The service is generally limited to 22 hours per case (4 hrs. administration; 22hrs. access). An extension of the service may be considered on a case-by-case basis.
https://www.nsfamilylaw.ca/about/news/supervised-access-and-exchange-program
For more information, contact Debbie at 902-680-6172.
This happens once per month during the school year at a local children's play center called "Cotton Tale Café + Play". Cotton Tale Café is located at 9185 Commercial St., New Minas. It the warmer months, we meet outside at a local park. Parents and their children are invited to join Kids Action Program staff for playtime and socializing. We also provide snacks and cover the cost of entry. Pre-registration is required. Watch the calendar to see which Monday it is each month.
For for information, contact Mark at 902-680-5846 or  Donna at 902-670-3689.
This program occurs twice each week at two location and is designed for after school children aged – 6-8 years and 9-12 years. The program teaches and models "safe, fun and fair" while playing any variety of games. This also encourages and fosters positive social relationships. The games are interactive and hands on board games and other tactile type games, no electronics. One group is smaller than the other for children who have behavioural issues and are sound sensitive to excess noise. Bethany Memorial Baptist Church located at 539 Aldershot Rd, Aldershot on *** and Salvation Army located at 7 Nichols Ave., Kentville on ***. Nutritious snacks are provided, and limited transportation is available. Registration is required.
For for information, contact Mark at 902-680-5846 or  Donna at 902-670-3689.
If your family lives far from you and your children don't have the opportunity to interact with seniors, this is the group for you. This is a partnership between Kids Action Program and St. John's Anglican Church, located at 1105 Church Street, Port Williams. It provides an opportunity for seniors, parents and children to interact and socialize in a positive, supportive environment. Special events happen throughout the year at the church parish hall and offer fun and fellowship with one another. 
Watch our Facebook Page and our calendar of events for upcoming events.
Supper Club is a social group for afterschool aged children. They come together and learn about healthy food in a fun and supervised environment. Children have a chance to master food preparation skills and basic cooking techniques. Time is also spent discussing food: where it comes from, how it grows and health and safety issues. The program finishes with the group enjoying a meal together. Children are divided into different age groups. Watch the website for details. Registration is required.
Watch our Facebook Page and our calendar of events for upcoming events.
Are offered on an as needed basis, typically four group sessions per year. The program provides pregnant women and their support people the opportunity to learn about pregnancy, birth and their newborn in a safe and supportive environment. Limited transportation is available and healthy snacks are provided.
For more information, contact Suann at 902-698-0269 or Sandra at 902-670-5906.
Support Dealing with Complex Systems
Sometimes we find ourselves in a situation that is so unfamiliar and confusing that we have no idea where to go, who to talk to, what resources are required, or how to find them. In some situations, Kids Action Staff can act as a guide or support person as you try to find your way through complicated systems such as Child Welfare, Income Assistance, Family Court, or Legal appointments. We can help connect you with needed resources, or information, or simply listen.
For more information, contact Debbie at 902-680-6172 or Suann at 902-698-0269.
We are so lucky (and we pass it on)!  We have a partnership with Just Kidding, a consignment store located at 8985 Commercial St., New Minas.  We are given clothing that has not been purchased or donated; 90% of the clothing we receive is children's clothing.  Clothing is picked up and sorted once a month, except in July and August.  The sorting takes place on one Monday in the month – check our calendar of events each month to see which Monday it is. 
For more information, contact Sandra at 902-670-5609.
Roots of Empathy (ROE) – is an international, evidence-based classroom program that has shown significant effect in reducing levels of aggression among schoolchildren by raising social/emotional competence and increasing empathy. At the heart of the program our certified instructor visits the classroom every week and every 3rd week they are joined by a baby and parent. The ROE instructor coaches and encourages the children to notice the physical and emotional growth and needs of the baby while also encouraging them to reflect on their own physical and emotional needs. Through this exploration the children are more competent in understanding their own emotional literacy and the feelings of others as they experience Empathy. The program starts in September and ends in June of each calendar school year.
For more information contact Suann at 902-698-0269.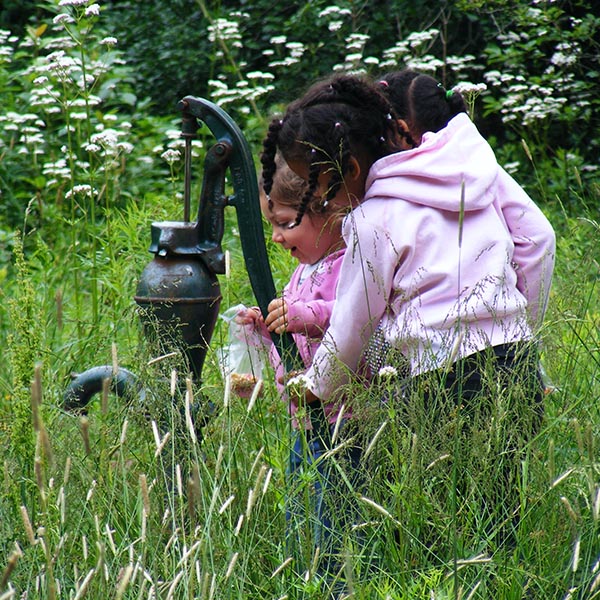 Emotional Discovery is meant to help children who are experiencing strong emotions and are being impacted by them. The program is designed to help them verbalize their feelings positively so communication and sharing can happen at their young age and continue throughout their lives. This unique program is designed for children ages 6-11; however, children will be joining the group most appropriate for them (6 – 8 or 9 – 11). The goal of the program is to provide your child with tools that will help facilitate communication about emotions for both of you. This program typically takes place during the summer months when children are out of school.
For more information contact Debbie at 902-680-6172.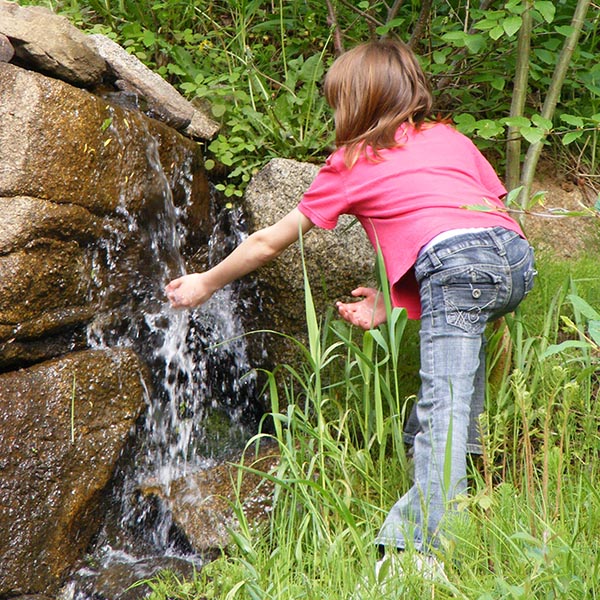 Mini–trips provide opportunities for small groups of children to explore their community with Children's Outreach staff while parents enjoy a much-needed break. The possibilities are endless—from coasting, to hiking through the woods, beachcombing or simply playing games. Children 2 – 6 and families without transportation and/or whose children have limited access to summer programming are given priority. If interested contact Mark at 902-680-5846.
Mystery Trips happen during the summer months and on occasional Inservice Days during the school year. These "Full Day" adventures are an opportunity for children (ages 7 to 11) to explore not only their own, but other Nova Scotian communities. A typical Mystery Trip may begin with a visit to a Museum such as Ross Farm, or a Cultural Exhibit, the Port-Royal National Historic Site, or the Fisheries Museum in Lunenburg. This is followed by a picnic lunch, swimming or hiking at Kejimkujik National Park, Rissers or Bayswater Beach, and we end with a barbeque before heading home. We've also been known to stop for ice-cream! Because these trips are so popular children are selected through random draws. 
For more information contact Mark at 902-680-5846.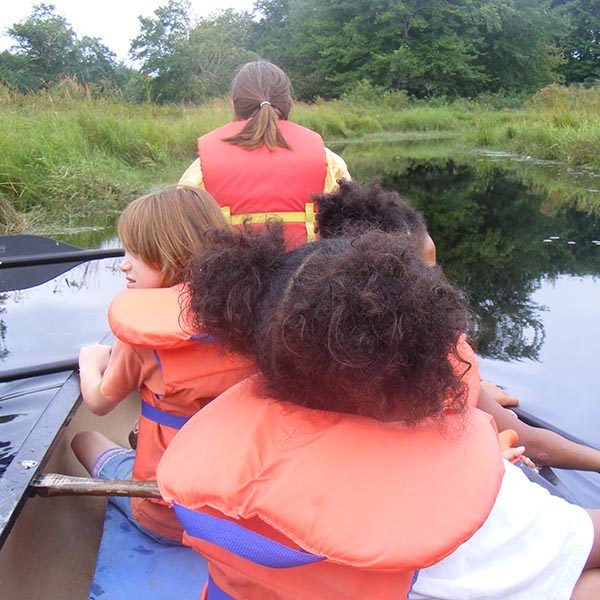 Moms in Motion (MiM) is part of a community partnership. Those involved with MiM include the Kings County Municipality, Town of Kentville, Public Health, Chrysalis House, Acadia, and Kids Action Program. This group supports moms doing mom things. We talk, cook, play, and support each other because being a mom is hard! In the winter months we meet at the Kentville Rec Centre (it's attached to Town Hall) and in the spring, summer and fall we are out and about in different communities with child friendly areas – fresh air and sunshine!! Come out, have a break, a coffee, something to eat and talk to other mothers… it's good for our mental health! This is a safe and supportive environment where people will listen and help.
For more information contact Sandra at 902-670-5609.
SOUP Stands for "Saving Our Unused (or Unappreciated) Produce". We are a group of like-minded people who value food, love to cook and have an interest in reducing food waste. Creative cooking at its best! Drop in to eat or drop in to help – we have something for everyone! SOUP happens every Wednesday from 11:30 to 1 pm in Canning at the Lions Hall.
For more information or to volunteer contact Donna at 902-670-3689.
Cooking Workshops are offered bi-monthly. It is for those who are interested in basic food preparation, food safety, nutrition and budgeting. Focusing on getting the most "bang for your buck", we prepare a meal to share, to take home and to freeze.
For more information contact Donna at 902-670-3689.
For several years we have partnered with our local radio station, K-Rock 89.3, to support local families that struggle at different times throughout the year; however, Christmas can be especially hard. With the support of local businesses and the community, Kids Action Program co-ordinates and provides the needed help and support to families in our community.
We are always looking for donations to support Santa's Little Helpers.
Are you thinking about planning a family camping trip this summer but don't have the equipment? In the fall of 2009, Kids Action Program received a grant from EKM Health Foundation to purchase camping equipment so families could have access to camping gear without having to purchase it. So… We can help equip you with almost anything you need to have a positive camping experience. We have tents, stoves, sleeping bags and lanterns. Best of all, it is free to borrow!
To find out more, contact Mark at 902-680-5846.
Throughout the spring, summer and fall families are welcomed and encouraged to join us for walks in the communities we all live in. We love to look for local trails and pathways and see what nature reveals to us. Adults and children of all ages enjoy watching the changes the different seasons bring to our valley. Indoor walking is also available throughout the winter at the soccer dome, located at 273 Park St, Kentville daily from 10-11am.
November 24, 2019 marks the 30th year since the all-party resolution to end child poverty in Canada by the year 2000.
This House "seek(s) to achieve the goal of eliminating poverty among Canadian children by the year 2000". – House of Commons, unanimous all-party resolution, November 24, 1989
In the three decades since the resolution was passed, the movement on poverty reduction has stopped and started, and in the meantime an entire generation of children has grown up in poverty. Nearly 1 in 4 children in Nova Scotia are living in poverty – that represents 40,710 children. For children 0-2 years living in Nova Scotia, the poverty rate is 31% – that represents 7,910 infants. The numbers are much higher for visible minority children or immigrants or Indigenous communities and marginalized groups.
Nova Scotia is not doing enough to end poverty. In fact, Nova Scotia has performed the worst when looking at other provinces. The level of child poverty in Nova Scotia in 1989 was 24.4%. The most recent data indicates the child poverty rate in Nova Scotia is 24.2% – that is less than a 1% decrease in three decades.
https://www.policyalternatives.ca/publications/reports/2019-report-card-child-and-family-poverty-nova-scotia